We look forward to seeing you at the ASSC 2015 Annual Conference
Are you going to the ASSC 2015 Annual Conference at Glasgow in November? It would be great to meet with you….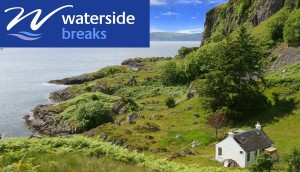 How would you like to increase your holiday bookings, get paid straight away by the customer as per your own terms & conditions at a very low commission rate?
Waterside Breaks specialise in marketing cottages & lodges by the water which means that you only pay commission for the bookings we take on your behalf – no bookings, no charges.
We work closely with owners, cottage agencies and holiday parks alike throughout Scotland, helping take additional bookings throughout the year via our own experienced booking team.
Waterside Breaks are attending the ASSC 2015 Annual Conference to be held in Glasgow in November. We would be delighted to meet with you and discuss how we could help grow your business.
Our proposition is very simple:
Performance based only – no bookings, no charges
We provide good quality additional bookings all year round
Low commission rates from 10% plus VAT (3 plus properties)
No formal contract, no set up or annual charges
You get paid directly by the customer as per your own terms & conditions
Your properties get good high quality marketing exposure
We offer you expert advice via our friendly booking team
We work happily alongside existing agencies
Integration with 'Supercontrol' booking system' to show live availability
Customer service is very important to us and over 90% of our customers rate us as 5* via Reviews.co.uk.  Do take a look at our website www.watersidebreaks.com and see how simple it is to view, search & book on-line.
If you are not attending the ASSC Conference but would like to find out more just give us a call on 01252 339020 anytime for a chat, to share ideas or get advice on how we can help increase your bookings.
We look forward to hearing from you.
Tim Wells
Managing Director