Cotswolds Towns & Villages – Cheltenham
Overview
On the northeastern edge of the Cotswolds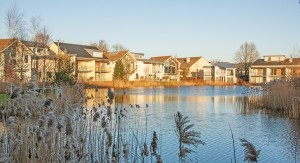 is Cheltenham, an historic spa town offering a selection of unique attractions and also shops, cafes and restaurants. It's the perfect place for a day out during your Cotswolds holiday whether you want to pick up some essentials or explore the many great things there are to see here.
As you wander through the streets, take in the stunning Regency architecture before heading into the Cheltenham Art Gallery and Museum to discover the fascinating exhibits. Wander across the lush green grass at Pittville Park before heading along the promenade towards Montpellier where you can browse the numerous boutiques.
Location
Cheltenham is located approximately 10 miles to the east of Gloucester and 15 miles from the town of Cirencester, also known as the Capital of the Cotswolds.
Attractions
The beautifully designed tree lined promenade is one of the most popular areas of the town, as it's home to some excellent shops, bars, cafes and restaurants. It's the perfect spot to spend an afternoon doing a bit of window-shopping before grabbing your favourite drink and enjoying a delicious lunch or evening meal. At the end of the promenade is the exclusive Montpellier area, which features even more fabulous shops including luxurious boutiques offering a range of items. It's a shoppers paradise, so make sure you bring some extra spending money.
There are also numerous parks around Cheltenham including Pittville Park. Here you will find wide-open spaces, with soft grass and winding paths. The park is home to a Regency style pump room containing a well from which spring water was extracted. Sandford Park is also a lovely place to visit, as it's spacious and boasts an historic swimming pool.
Immerse yourself in art, culture and history by visiting the Cheltenham Art Gallery & Museum. Within you will find a collection of 17th and 19th century Dutch paintings, a selection of archaeological artifacts unearthed in the Cotswolds and the world famous Arts and Crafts Movement collection inspired by William Morris.
If you're a fan of horse racing then why not plan your visit during the Cheltenham Festival, one of the most well known horse racing events in the UK. The atmosphere is simply fantastic making it well worth checking out even if you're not a fan of the racing.
There are also some other superb festivals to experience in Cheltenham. These include the Literature Festival, the Jazz Festival, the Science Festival and the Food & Drink Festival. The mixture of themes are surprisingly diverse giving you a great range of different things to experience depending on the time of year you decide to visit.
No matter what you decide to see or do during your time in Cheltenham, we're sure you'll have a fantastic time.
Parking
There's no need to worry about parking when visiting Cheltenham, as there are numerous car parks in and around the town that are conveniently close to all the best attractions. Best of all, you won't have to look very far to find one, as they are well sign posted.