Marketing Holiday Cottages – Creating Good Web Listings 1
The web can be an excellent and very successful way medium when marketing holiday cottages. Get it right and you will enjoy a good number of enquiries and regular bookings for your holiday cottage.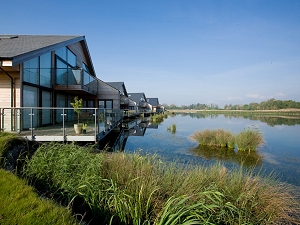 If you decide to market your property yourself using one of many holiday property listings & cottage / lodge directories that there are, then it is important to invest time in getting it absolutely right. Time invested now will pay dividends straight away and set you aside from your competitors.
Most importantly look at what you are offering from the eyes of a potential customer – does your listing look attractive, well written and answer all the questions that you are likely to be asked?
It is always a good idea to create a checklist or all the practicalities before you start creating your web listings.
There are a number of considerations that you need to take into account before you start, these include:-
Property Details
Property name, address and postcode
Property highlights, key features
Good quality photos – internal & external photos, views of water
Property details, features and plan layouts etc.
Kitchen facilities – Washing machine, Dishwasher, microwave, gas cooker, etc.
Bedroom layouts – doubles, twins, singles, bunk beds, Ensuite, TV's / DVD's etc.
On site facilities – Pool, fishing, day boat, canoes, BBQ, garden furniture, etc.
Local facilities i.e. closest pubs, restaurants, launderette, shops.
Things to do locally and tourist highlights & attractions
Tourist Board Gradings / Awards endorsements etc.
Annual price list, offers & options available
Your booking 'Terms & Conditions'
Any additional information – website, brochures etc.
Administrative Details
Your preferred payment method i.e. cheque or card?
Who should cheque payments be made payable to and where to send it?
Is there a transaction charge for debit /credit cards, if so how much?
Deposit amount payable  e.g. 20%
When is the balance due i.e. 8 weeks?
Is there a refundable security deposit, if so how much?
Is electricity/oil/gas included in the price? If not how much?
Are pets allowed & how many?
Pet charge for a week and short break?
Are cots and highchairs available if so is there a hire charge?
Are bed linen and towels included?
Any additional charges? i.e. hot tub, boat option, electricity, etc.
Arrival and departure times: i.e. typically these are 4.00pm arrival and 10.00pm departure
Contact Details
Your Contact Name
Address:
Email:
Telephone Number:
Mobile Number:
Web address if applicable:
This brief checklist will help you look at many of the key aspects that you will need to consider before both starting to let your property and also creating a good web listing. The web is an excellent way to market your property and there are many websites and companies that can help you increase your bookings. Advice and ideas on ways to improve your web listings will be covered in Part Two of 'Marketing Your Holiday Cottages'.
For more information on marketing your holiday cottages with Waterside Breaks do visit our 'let your property' section on our website at Waterside Breaks
About us: Waterside Breaks specialises in holiday cottage & lodges by the water throughout the UK.  We offer personal service to all our customers.