My Top 10 favourite things to do in the Cotswold Water Park – Poem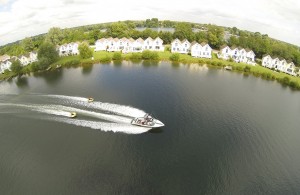 Stay in the Cotswold Water Park – it's a UK gem
Enjoy a nice walk – go search for the Thames!
With dozens of lakes there's plenty to do
Traditional villages – just take in the view!
At the Country Park you'll never be bored
You can row, pedalo or water zorb!
At Head 4 Heights will you reach the summit
And be so pleased that you've climbed up and done it?
From Go-By-Cycle why not hire a bike?
There's lovely scenery – what's not to like?
Visit Spring Lake and there you will find
Both water-skiing and ringo rides
Cotswolds fishing is great, of that there's no doubt!
Choose from coarse, carp, or fly fishing for trout
At Spring Lakeside Brasserie enjoy a brunch
Or stop at a South Cerney pub to eat lunch
The Old Boathouse pub overlooks a lake
And Friday's the night for grilling some steak
Historic Cirencester you should visit one day
For the market, museum, boutiques and cafés
At the end when your Cotswolds holiday's done
You'll always look back and know you had fun.
Annabel Turner – 14/06/14
Our memories of our holiday at Mill Village at Cotswold Water Park in Spring 2014