UK Holidays in Fishing Lodges and Cabins
Fishing is one of the most popular and relaxing pastimes in the UK. Between 3-4 million freshwater anglers and many more whom love sea fishing. From expert fly fishing in Scotland, specialist carp fishing lodges in Devon or on the Cotswolds to excellent pike & river fishing holidays on the Norfolk Broads, Waterside Breaks offers a wide choice of fishing lodges for the expert, casual or budding fisherman across the UK.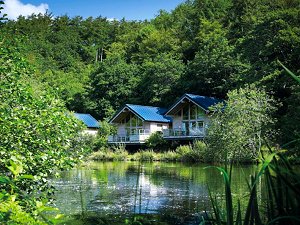 Find your ideal fishing holiday lodge, cabin or cottage from our wide selection of fishing breaks throughout the UK. Waterside Breaks offers a good range of lake side fishing holiday lodges, riverside log cabins and waterside cottages offering the perfect doorstep fishing break. Ideal for expert, casual or budding fisherman, there is something for everyone. For UK fishing holidays, short breaks, advice, ideas, group bookings and reservations do call anytime on 01252 339020.
About us: Waterside Breaks specialises in holiday cottage & lodges by the water throughout the UK. We offer personal service & advice for all our customers.
Blog Focus: Devon Fishing Holidays, Cotswolds Fishing Holidays, Norfolk Broads Fishing Holidays