10 Great Things to do at Loch Tay Highland Lodges near Killin
Loch Tay Highland Lodges – 10 Great Things to do!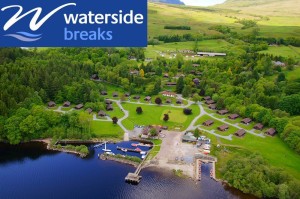 1 – Experience 'Glamping' – Enjoy a night or two under the stars – well almost. Stay in one the wonderful new comfy 'GeoDomes' with full size double bed and log burning stove or cheat a little and enjoy a weekend in one of the cosy 'Wigwams' with your own WC, shower and kitchenette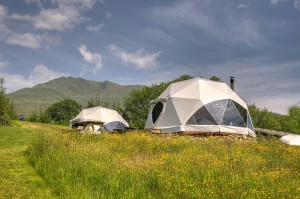 2 – Climb up Ben Lawers – at 1,214 meters, Ben Lawers is the highest mountain in the Central Highlands offering some wonderful views and is one of the most important nature conservation sites in Britain due to its arctic alpine flora. It is set within the Ben Lawers National Nature Reserve that also include 7 munros along the ridge. National Trust rangers offer a programme of guided walks and events during the summer.
3 – Try 'Disc Golf', great fun for all ages and a new game to enjoy. Your aim is to get your Frisbee around a course and into the chain netting to complete each 'hole'. The lowest count wins.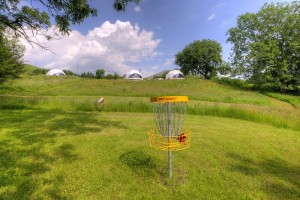 4 – Falls of Dochart at Killin – The River Dochart tumbles into Loch Tay via the spectacular Falls of Dochart in the pretty village of Killin. View the white waters from the village bridge as it cascades down past the island of Inchbuie which is famed for the ancient burial ground of Clan McNab.
5 – Salmon Fly Fishing on Loch Tay – Take a boat out from the harbour which includes your rods and fishing licences with a per prepared pack lunch, a ghillie (experienced guide and instructor) and try your hand out at fly fishing for salmon, sea, brown and rainbow trout in spectacular scenery.
6 – Get Married! – Loch Tay is a beautiful, tranquil, romantic and idyllic setting to get married. With the Bistro Bar & Restaurant, marquee hire and plenty of accommodation options all bases are covered for the perfect ceremony and celebration.
7 – BBQ & Firepit Experience – Load up the large BBQ with ribs, steaks and burgers and sit around the covered firepit (seats 20-30 people) and enjoy a wonderful al fresco meal experience at Loch Tay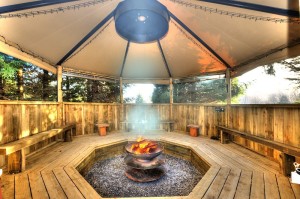 8 – Romantic weekend getaway in a Loch Tay Woodland Cabin – Cosy up together in one the octagonal, contemporary styled single bedroom lodges are very well equipped with everything you need including lovely log burning stove and great mountain views looking up at Ben Lawers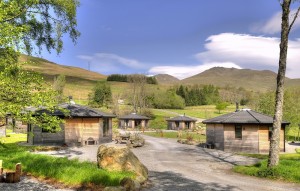 9 – Rib Ride on Loch Tay – experience a super fast  and exciting ride out across Loch Tay on the powerful RIB for up to 6 people and have a quick tour of some of the 15 mile long loch in spectacular mountain side scenery
10 – Enjoy a meal at 'The Bistro' – overlooking the marina and Loch Tay you will have wonderful views in very comfortable and relaxed setting with an open fire and inviting area for pre-dinner drinks. A good selection of local produce and favourites are on offer on the menu and only a short walk back to your lodge, cabin or 'glamping home'.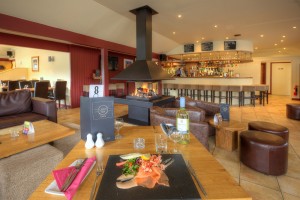 To see more do see a quick slide show of Loch Tay Highland Lodges highlights slideshow or visit Waterside Breaks to look at all the holiday lodge and glamping options available at Loch Tay.