Top 10 Tips to Help Market your Self Catering Business from the ASSC 2015 Conference in Glasgow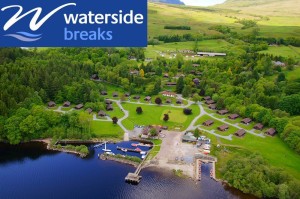 Having recently attended the Association of Scottish Self Caterers (ASSC 2015) Conference in Glasgow last week there were a number of excellent presentations, useful ideas and inspiring thoughts.
Though we were unable to attend all the presentations here are a selection of the 10 key points & helpful tips that resonated with us from this excellent event.
'It was so much better than I thought it would be' – Are you underselling yourself? Whilst this is a lovely comment it really means that you must be underselling what you have to offer. Look carefully at your proposition.
Invest in good photography – Make your cottage website stands out from the crowd.

Use high quality photography to showcase your property & views
Many websites don't even show the amazing scenery that is nearby
Show off your 'Unique Selling Points' – The views, location, hot tub, wood burning stove, four poster bed, free boat, etc.
Highlight your key living rooms and bedrooms – use natural light or sidelights to give warmth & colour
Present the 'special touches' that you have to offer i.e. welcome pack, DVD's, games, local produce,
Invest in aerial imagery if possible to give clear location perspective
For more ideas do visit '10 Tips for Tourism Photography & Video' by Paul Saunders Photography

Bring your cottages or location to life with a professional short video. This can make a big difference to your business and the cost can be covered by just one extra booking as a result. Here is a lovely example of one we saw at the conference – Oran-na-Mara Cottage, Isle of Harris
Customer Testimonials – Showcase and highlight some of those lovely comments and reviews you get in your guest book onto your website and on your Facebook page etc.
Know your market and also what sets you apart – Why your cottages, lodges or holiday location? Make sure your website and marketing material convey this clearly. Make sure your website highlights 5 main 'key points of interest' as a minimum.
Use 'Instagram' – Fast growing, very popular and well worth setting up an account to show off your best photos & imagery. The most popular business sector using Instagram is 'Travel and Tourism'.
Be flexible with your bookings and start dates – Particularly out of season, more than 80% of bookings in the off peak season are for short breaks with the majority wanting Friday or Monday starts.
WiFi – do you have it yet? If not make sure you can where possible, this is becoming a must have feature.
'Good quality' is now the standard – Customers are becoming more demanding and expect high quality and guests want to feel they are being 'spoilt a little'.
'Don't be a best kept secret' – Be brazen and show off all your best features and make sure you tell everyone who needs to know.
For more information on Waterside Breaks and how we can help generate additional bookings for you do visit our website at www.watersidebreaks.com or call us on 01252 339020