Our Devon Cottage Holiday – Lovely Seaside Walks, Fresh Seafood, Cosy Pubs, Boat Trips ..
It was our first Devon Cottage holiday and very much looking forward to it. We had been told of many places we should be looking to visit and only a short time to fit it all in as were only able to escape for a few days.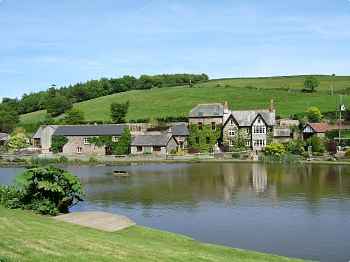 Our destination was a lakeside holiday cottage at Malston Mill which is set in a pretty wooded valley close to the market town of Kingsbridge set close to rolling countryside and at the head of the estuary. With watersports close by, more sandy beaches than you can shake as stick at, great long walks from our doorstep and some lovely sounding pub names we had earmarked to end up in. What more could we ask for?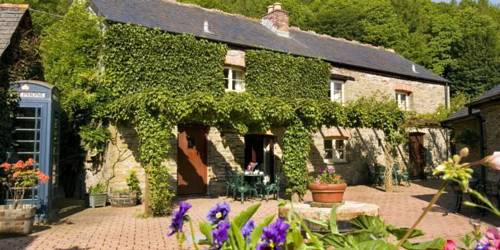 After deciding to take the scenic route from the motorway we stopped to get into the holiday mood for lunch at the pretty riverside pub called the Waterman's Arms at Ashprington, near Totnes. We then drive across to the harbour town of Salcombe (parking was difficult!) overlooking the Kingsbridge Estuary and then across the hills and narrow lanes with grass growing down the middle and nowehere to pass oncoming traffic to our home for the next few days.
A friendly welcome from the owners at Malston Mill was the perfect start. The fishing lake was alive with ducks, geese and coots. The recent rain had made the river much more than just a burbling brook and flowed fast and past the doors of the holiday cottages. The outdoor pool did not look too tempting at this time of year but you could imagine that sunnier days and BBQ's would be fun. However the warm indoor pool was very inviting indeed and did not take long before we were in there splashing and mucking around with a beach ball. Then it was off to the games room which had a full size snooker table, pool table, table tennis, table football (my favourite) and a giant outdoor chess board. I was in my element.
So it was with a happy smile we unpacked in Waterfall Cottage, a spacious old stone built cottage with a hearty yet cosy fireplace, ideal for the two of us, a lovely flagstone courtyard and a lovely traditional style four poster bed. The next few days were going to a enjoyable mixture of relaxation and shameless adventure.
We had a great time enjoying some lovely seaside walks, fantastic choice of freshly caught seafood, cosy pubs with log fires and the boat trip at Dartmouth was fun too. Our favourite spot was South Sands beach near Salcombe, totally unspoilt at the mouth of the estuary. We will definitely be back and hopefuly in the summer months as we were both keen to take out some kayaks out to explore the estuary some more and also see if can remember my dinghy sailing skills.
There was much more on our list still yet to see, we had barely ticked off but a few but those we did and those we found were more than enough for our late Autumn short break away in Devon.
Background details: We stayed at Waterfall Cottage at Malston Mill, Nr Kingsbridge, Devon
About Us: Waterside Breaks specialises in holiday cottages and lodges by water throughout Devon, Cornwall and across the UK.