Discover the delights of Cotswold Water Park holidays
Although we are greatly proud of all of the lakeside accommodation that we can offer here at Waterside Breaks, we do have a particular love for the Cotswold Water Park. It is not, as its name may imply, a water fun park, but instead the United Kingdom's largest marl lake system. The 40 square miles that make up the Cotswold Water Park encompass some 147 numbered lakes, created over the last five decades by the extraction of glacial Jurassic limestone gravel.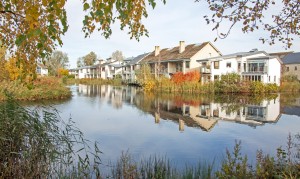 However, much more important for those who take our Cotswold Water Park holidays, is the wealth of exciting things to do in this naturally stunning part of the UK. You might choose to get involved in physical activities like cycling, clay pigeon shooting or paintballing, or your tastes may tend towards the more sedate charms of this mix of lakes, rural villages and holiday accommodation, such as bird watching or the finest food and drink.
Naturally, with this being a large area made of many lakes, water sports are another major draw, the full range of popular activities in this category including swimming, canoeing/kayaking, wakeboarding, waterskiing and windsurfing. The Cotswold Water Park is found just south of Cirencester and north of Swindon, on the borders of Gloucestershire and Wiltshire. Such an array of wildlife and leisure activities, coupled to its charming lakes and traditional villages, has long made it one of the UK's best-kept secrets.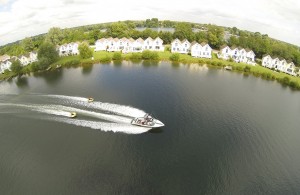 Such a wide range of activities – not merely involving the water – also make our Cotswold Water Park holidays ideal for the whole family. The water park can be easily reached from such major conurbations as London (90 miles), Birmingham (66 miles and Bristol 38 miles), and perhaps most importantly of all, also offers a wealth of attractive cottages in which to while away the most enjoyable stay.
Popular locations include the secure gated development of Isis & Windrush Lakes (great for families), with its New England style lakeside holiday cottages, as well as Spring Lake, where waterskiing can be enjoyed throughout the day. We can also strongly recommend the honey coloured, traditional Cotswold stone cottages of Mill Village, in addition to the stunningly contemporary holiday homes of the Howells Mere & Clearwater development, offering access to the luxury spa and great lake views.
Check out website now to find out the best lakeside accommodation options when you next consider our and well-priced Cotswold Water Park cottages.