Explore the splendour of Scotland from one of our Scottish Highland lodges
Scotland has so much to offer, from its arts, culture and events to the warm welcome of its people, intriguing architecture and the stunning, sprawling nature of its landscapes. All of these aspects and more of this always-enchanting country can certainly be appreciated when you book a stay in one of our own Scottish Highland lodges.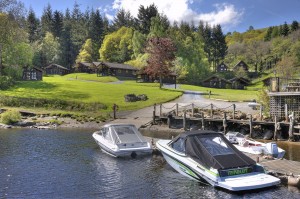 Certainly, the disparate Highlands are rich in culture, history and tradition. Those who stay here don't just have jaw-dropping scenery to appreciate – they can also take in the abundant rivers and lochs, alongside a similarly broad range of activities.
Whatever you want to discover in this remarkable part of the world, you won't have to travel far from one of our Scottish Highland lodges to experience it. You may be tempted to drive into the famous Glen Coe, take in the sights and sounds of Inverness and/or journey along Loch Ness to the self-acclaimed adventure capital that is Fort William.
Other major draws for those staying in our Highland cottages include Ben Nevis, the Eilean Donan Castle and all manner of outdoor activities, from hiking and fishing to mountain biking and wildlife expeditions.
However, Scotland isn't just about the Highlands, and this is certainly reflected in our broader range of holiday accommodation. With thousands of attractive holiday cottages to be found throughout the country through our convenient availability search, from romantic loch side log cabins to hot tubs, you're sure to find the perfect one to suit you and any family members or pets that you choose to bring with you.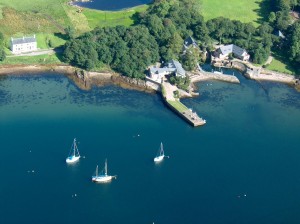 You may, for example, opt to stay among the fabulous countryside of the Argyll, Scottish West Coast or Western Isles, or it may be Scotland's central belt that fascinates you most, given the opportunity for day trips to the major cities of Stirling, Glasgow and Edinburgh. Throughout your stay in these regions, you are sure to encounter the most intriguing castles, historic attractions, festivals, and golf courses. Of course, no true golf enthusiast should leave Scotland without visiting the famous home of the Ryder Cup, the Gleneagles Hotel located in the remote Auchterarder in Perthshire.
Browse the Waterside Breaks website now to discover why the holiday accommodation that we offer throughout Scotland allows you to sample the true splendour of this beautiful part of the world.