Luxurious fishing cottages in Somerset
There can truly be few more beautiful parts of the world than rural Somerset, and for those who are yet to be converted, all that it takes is one look at the highly in-demand fishing cottages in Somerset of Waterside Breaks, to say nothing of the abundance of further-flung local attractions.
Our cottages in this delectable part of England do not merely appeal to those looking for the most relaxing fishing break. Loved-up couples, families with children and even adventurous singles seeking a slice of the tranquil also frequently enquire about them, and with good reason. Here at Waterside Breaks, after all, we can offer stays at the much sought-after Lakeview Cottages in Huntworth, near Bridgwater.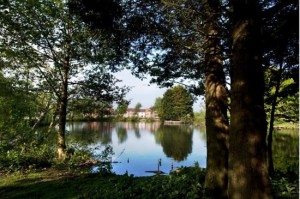 These luxury four star cottages are set in the peaceful surroundings of a gorgeous canal and a private twelve-acre fishing lake. Stunning views over this lake can be enjoyed from the rear of these three bedroom properties that sleep six, and it goes without saying that this spot is a fisher's paradise, with the different species able to be caught here including Carp, Koi, Pike, Bream and Roach.
However, the additional twelve acres of private woodland and lakes also makes these fishing cottages in Somerset irresistible living quarters for those wishing to enjoy all of the abundance of nature, from plants and insects to fish and birds. Although you could spend your entire break wandering through this woodland to your heart's content, the close proximity to the cottages of the famous canal and riverside towpaths between Bridgwater and Taunton ensures even more opportunity for gentle walking or cycling.
Of course, there will always be some people staying at our fishing cottages in Somerset who are more on the adventurous side, and who are therefore likely to welcome the challenging terrains for off-road biking that are the Quantocks and Blackdown Hills. All of this is without even considering the nearby charming market towns that simply beg to be explored, and where you will find highly hospitable village pubs serving delicious traditional food.
The Lakeview cottages themselves are naturally formidable in their specifications, being as outwardly full of character as they are contemporary in style on the inside. For those with mobility requirements, two of the single storey lodges have been adapted with wheelchair-accessible kitchen work surfaces and a wet room with shower and hand rails.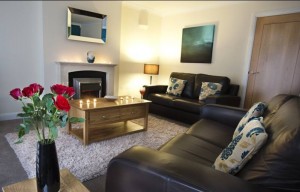 Search the Waterside Breaks website today for availability and pricing information pertaining to our fishing cottages in Somerset, as well for other lakeside fishing holidays.