Letting Holiday Cottages and Lodges
Waterside Breaks specialises in letting holiday cottages and lodges by the water. We take bookings on behalf of the owners we work with and only charge a commission for the bookings we take – no bookings, no charge! There are no set up charges, no annual charges and all owners are able to take their own bookings as an when they wish.  Waterside Breaks www.watersidebreaks.com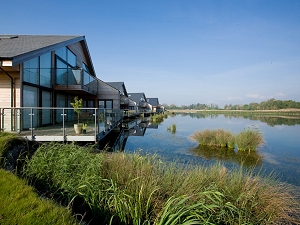 Are you Getting the Bookings you Deserve?
If you own a lovely waterside property that you're letting out to holiday guests, you should be getting at least 22 bookings a year. How do we know this? Because many of the properties we work with achieve this as minimum. In fact, many of the best properties achieve over 50 bookings a year.
With just over 1/2 million annual visits to our website, owners know they can rely on us to get the property bookings they deserve. Even though we're a growing business, we still offer a very personal & friendly service. Do see the comments from the owners we work with.
We take the bookings on your behalf and all payments are paid to you directly. The holiday contract is exclusively between you the owner and the customer. As a result, you keep complete control of your own availability, pricing and of course your customers and their money. 
Why Choose Us?
Specialists in waterside holiday lodges & cottages by the water
Attractive commission rates – from 10% plus VAT
We are performance based as we only charge for confirmed bookings
Specialise in marketing waterside holiday properties
Good nationwide exposure
Proven & established track record
Personal & friendly service – expert advice from our booking team
Full control over your own bookings
All payments are made to you directly
Take your own bookings with no charges from us
Last minute bookings & 'Special Offers' options 
Booking Commissions:-
We work with well over 100 different owners across the country and market well over 1,000 holiday properties. Our commission rates are as follows
1-3 Properties – 12.5% plus VAT
4 plus Properties – 10% plus VAT 
What our Owners say about us: 
"The team at Waterside work at selling, this is much more than just another 'noticeboard' site, they genuinely care and work hard at gaining bookings" – Mark Hamilton, Loch Awe Lodges
"The team are always very friendly and nothing is too much trouble. I have been astounded by the level of business Waterside Breaks have put our way since we signed up with them." – Mark Thomas, Orion Holidays, Cotswolds Water Park
"A joy to work with" – Topher Nairn, Lochend Chalets
"We can highly recommend working with Waterside Breaks. They are professional, friendly and extremely helpful not only with bookings but also with marketing ideas. We have worked with them for over 5 years and it has been a very positive experience" – Suzanne Cottam – Loch Lomond Waterfront
'Waterside Breaks are knowledgeable and highly competent in what they do.  The professional service they offer to owners is second to none and they have helped me promote Swansdown Lodge to become a popular place to stay.  I would recommend them to owners and guests alike!' – Sarah Lancaster, Buckshaw Homes, Sussex
"As an owner, Waterside Breaks are an excellent company to work with. They are proactive in putting forward your properties to sell and try to help maximise your occupancy where possible. A very friendly and professional team." – Alex Shute, Rosecraddoc Manor, Cornwall 
Why book your holiday home via www.watersidebreaks.com ? 
Great selection of waterside self catering holidays available on line. From waterside holiday lodges, canal side cottages, lakeside log cabins to fishing holidays throughout the UK. Simply check availability, book online or phone us for friendly advice and help you to find your ideal holiday or short break.
'Holidays to suit you' – wide range of self catering & waterside holiday lodges & cottages by the water throughout the UK
'Great choice' of holiday lodges, waterside cottages, log cabins and fishing holidays UK wide
'Live availability search' – check availability, dates & prices that suit you
'Reserve on-line now!' – Select & hold your chosen holiday on-line
Professional, friendly & expert advice – call us for expert advice and confirm your requirements
For further information visit our website www.watersidebreaks.com or contact us on 01252 339020
About us: Waterside Breaks specialises in holiday cottage & lodges by the water throughout the UK. These include Scottish log cabins, Scottish holiday lodges and Norfolk Broads holidays.  We offer personal service to all our customers.