Norfolk Broads Guide – Hoveton and Wroxham
Overview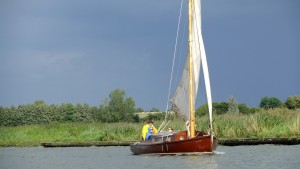 Wroxham has become known as the capital of the Norfolk Broads but the picturesque village many would recognise as Wroxham is actually named Hoveton. Wroxham is located on the southern side of the River Bure and primarily consists of private homes. Hoveton on the other hand is located on the northern side of the River Bure, which is where you will find the many shops, restaurants and accommodation options the village is famous for. It's largest and most well known store is Roys of Wroxham, which dominates the centre of the village.
It's the perfect place to position yourself during your Norfolk Broads holidays, as it offers easy access by road and by river to some of the broads' most popular attractions.
Location
The villages of Hoveton and Wroxham are located approximately 8 miles to the northeast of Norwich.
Attractions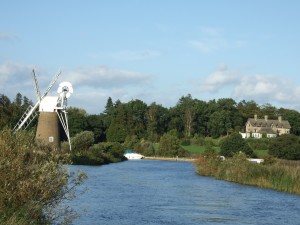 There are many fantastic attractions close to Hoveton & Wroxham, which are great for all ages. You will find some beautiful locations along the River Bure including Wroxham Broad, a beautiful open expanse of water, which is home to the Wroxham Yacht Club. If you're lucky you may see a yacht race and make sure you keep a look out for the wonderful wildlife that lives around the broad.
Further down stream is Salhouse Broad, which offers moorings for a small fee. If you've got time, it's well worth disembarking and exploring the walking trail here. Further along the river is the beautiful village of Horning, which is a must visit during your time on the broads. Nearby, is Bewilderwood, a fantastic woodland themed activity park with slides, rope bridges and more that kids of all ages will love.
To the north of Hoveton by road is Wroxham Barns, a wonderful park designed for families, which features a selection of unique shops, places to eat, a fun fair, a mini-golf course and Junior Farm, which is home to numerous animals including donkeys, goats, cows, horses, chickens pigs and sheep. The kids will love feeding the sheep by hand but watch out for the goats, as they can get very greedy!
Activities
If you love to shop then we recommend browsing Roys of Wroxham, which is spread throughout numerous buildings around the centre of Hoveton. These include a supermarket filled with fresh produce, which is ideal if you're on a self-catering holiday. There is also clothing, house keeping items and electronics.
There are plenty of charming places to sit along the River Bure and it won't be long before the resident ducks will be asking you for a tasty treat. Enjoy a delicious meal in one of the restaurants or get fresh fish and chips to enjoy by the water.
If you would rather explore the water, hire a day boat and head out down river exploring as you go. This is the ideal way to see Wroxham Broad and Salhouse Broad, which we've already mentioned and if you do decide to stop at Salhouse Broad you can take advantage of the canoe and kayak hire to get closer to the water. There is also a ferry service here, which takes you to and from Hoveton Great Broad, which can only be seen by walking through the woods, as the broad is closed to boat traffic and can't be reached by road. The nature trail here is wonderful, so take your time to explore.
Parking
Thankfully there is an abundance of parking in Hoveton, with Roys of Wroxham offering a large shoppers car park. There is also a few spaces along the side streets but if you're finding it hard to get a space, turn down Station Road (to the left of Roys after coming across the bridge) and you will find another large car park offering plenty of spaces.
All of the main car parks are very close to the centre of the village, so you won't have to walk far at all.
See Wroxham & Hoveton for yourself by booking a Norfolk Broads holiday today. If you have any questions, please feel free to contact our team direct on 01252 339020.