Norfolk Broads Holiday Cottages & Lodges
The Norfolk Broads are a series of rivers and broads (lakes), most of which are navigable.  The square area of the Norfolk Broads totals 303 kilometres, most of this is in the County of Norfolk, and just over 200 square kilometres of these waterways are navigable, covering seven rivers and 63 Broads. Fishing holidays on the Norfolk Broads are very popular and riverside short breaks are available all year round.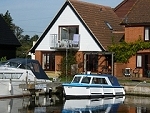 The Norfolk Broads have been coined 'Britain's Magical Waterland' which represents the mystic beauty of the rivers, with the fun and adventure that the whole family can enjoy whilst on a holiday on the Broads. However, the Norfolk Broads are not all about staying on a boat, there is a wide range of waterside self catering holiday cottages. For the family there are many walking and cycling routes that follow the rivers through beautiful countryside and landscapes. The unspoiled villages and market towns give great opportunities to sample local food and good beer.
Waterside Breaks offers a wide selection of self catering Norfolk Broads holiday cottages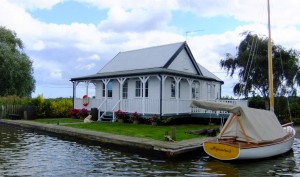 by the water. These include holiday cottages in Wroxham, Horning, Potter Heigham and also many other wonderful locations in the Southern and Norfolk Broads. The majority of cottages are right by the water and ideal for fishing holidays, boating holidays or just relaxing and watching the world float by.
About Us: Waterside Breaks specialises in holiday cottages and lodges by water on the Norfolk Broads and throughout the UK