Why it's difficult to beat our gorgeous holiday cottages in the Norfolk Broads
Although the area known as the Broads does not belong solely to Norfolk, with some of it also lying within Suffolk, there's no question that this part of England – covering some 303 kilometres – is an irresistible draw for huge numbers of British holidaymakers. There's nothing like booking one of Waterside Breaks' Norfolk Broads cottages if you hanker for the chance to navigate gorgeous waterways amid wonderful natural and rural surroundings.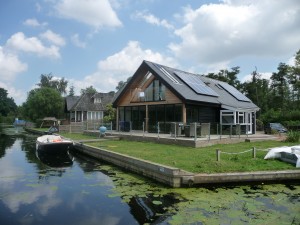 With its just over 200 kilometres of navigable waterways, encompassing seven rivers and 63 Broads, this is one area that you aren't going to get bored of exploring – there's always something new to discover. The Broads is one of the most established English boating destinations, with John Loynes and Harry Blake having offered sail boats for hire here in the late 19th century, a time when the railways had recently made Norfolk an easy area to reach for many Londoners.
These days, the Norfolk Broads offer all of the tourist hospitality that one could possibly desire. Hire a boat today, and your subsequent journey down the waterways will be peppered with the chance to take in pubs and restaurants serving up truly delectable food. All the while, you'll get to wave and say hello to friendly locals and casually natter to others who have realised the sheer fun and adventure that is possible from our well-appointed riverside holiday cottages in the Norfolk Broads.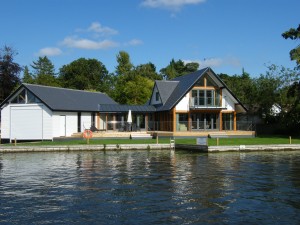 Indeed, no one is simply restricted to life on the water when taking a holiday in this immensely aesthetically appealing part of the country. The many walking and cycling routes that line the rivers provide an alternative means of exploring this area's highly picturesque landscapes – including some of the most charmingly unspoilt villages and market towns to be found anywhere in the country. They don't call this region Britain's 'Magical Waterland' for nothing.
From excellent fishing, sailing, windsurfing and canoeing to kayaking, cycling, checking out the local wildlife, chilling out on a nearby beach or whiling away the hours walking through an idyllic backdrop in the company of your beloved, so many things are possible from our holiday cottages in the Norfolk Broads. Take a look at the complete range on the Waterside Breaks website today, and you'll see why we are such a renowned name in Norfolk Broads breaks.