A look at some of our delightful lakeside fishing lodges
UK Lakeside Fishing Lodges – Fishing Holidays Ideas
There's no activity quite as rewarding for many as fishing, a task that demands genuine skill and diligence, while also offering opportunity for a certain level of relaxation. Given the picturesque and intriguing natural landscapes that enthusiastic fishers find themselves drawn towards in search for that ultimate catch, it's no surprise that so many of them also decide to incorporate the activity into their holidays – like the many who book from our range of lakeside fishing lodges.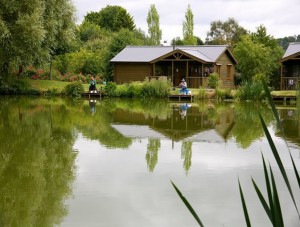 It doesn't matter whether you're a complete beginner at fishing, someone with a modest level of experience or a fully-fledged expert, or even whether you're into coarse, fly or carp fishing. Neither does it matter whether you want to discover the delights of the Cotswold Water Park, Devon, Cornwall, Scotland or the Norfolk Broads on your next leisurely break, or whether you'd like to take advantage of such amenities as swimming pools or spas – there's certain to be an option for you among our wider range of lakeside fishing lodges.
You might consider one of our many riverside holiday lodges in the Norfolk Broads, for example, this region being a particular draw for pike anglers. The more than 200 miles of rivers, lakes and waterways in close proximity of our Norfolk Broads lodges presents the perfect chance to fish for such species as pike, perch, chub, roach, tench and bream. Or why not join the many more experienced fishermen that make Lake Pochard in Gloucestershire their destination? This specimen carp lake is directly overlooked by our well-appointed cabins.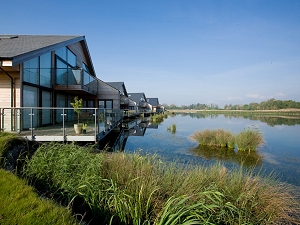 Another popular part of the country for keen fishers is, of course, Scotland, for which we can certainly recommend our Loch Tay Highland Lodges in Killin, Perthshire – the ideal place to enjoy truly beautiful scenery while testing your salmon and trout fishing abilities. Or if you're more of a South Devon sort of person, why not head to Exeter for our South View Lodges? Here, you'll find not just three well-stocked coarse and carp fishing lakes situated within six acres of a peaceful Devon valley, but also some of the most luxurious lakeside holiday lodges that you'll find anywhere.
We could pick out many more of our fine lakeside fishing lodges, but we suspect that you'll just want to start searching our site so that you can uncover some of the best deals that we have to offer right now. Happy fishing, wherever you are in the UK!