Fun for all the family at Cairngorms National Park
Fun for all the family at Cairngorms National Park
If you're looking for a holiday that takes advantage of the great British outdoors, then consider booking a stay in one of our Scottish holiday cottages in Cairngorms National Park.
Cairngorms National Park is a great location for the whole family, offering anything from scenic walks to extreme sports. During the winter months, Cairngorm Mountain offers world-class skiing and snowboarding, but when the snow melts, there's even more on offer.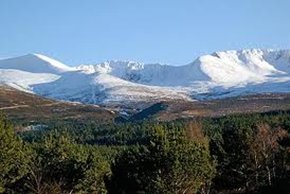 Cairngorms provides a number of activities for your family's thrill seekers. Adrenaline addicts will love the quad-biking and 4×4 tours on offer, or the huge variety of fast-paced mountain bike trails.
Those with a head for heights should take advantage of the aerial adventures possible on one of the National Park's exciting high rope courses. Travel through the trees for fantastic views of the surrounding countryside, overcome challenging obstacles and then zip line back to safety! Intrepid souls can even bungee jump over the River Garry at Killiecrankie, reaching speeds of 50mph over a 130 foot descent! That's just a small selection of what's on offer.
Of course, Cairngorms is also great for those who just want to relax. The park offers a huge variety of scenic walks on which to appreciate the countryside at a relaxing pace, and many can also be enjoyed while taking part in a tranquil horseback ride. Of course, there's also a great number of golf courses, such as Carrbridge, Craggan and Abernethy to the West, in addition to many more in the surrounding area. For total relaxation, book a day at one of the Park's many spas for massages, aromatherapy and pampering.
Even the littlest members of the family are catered for. While you're riding horses, they can ride ponies; while you're riding quad-bikes, they can ride extremely safe mini-quads – perfect for 6-11 year olds. Children will also be enchanted by Cairngorm's funicular railway, which soars up the mountain to showcase panoramic views from over 3,500ft.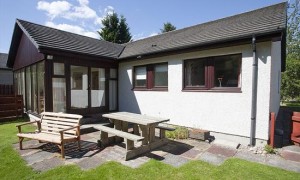 Our Heath Cottage holiday home is nestled in the heart of Cairngorms, and sleeps up to six people comfortably. Well stocked with books and games to finish off your day, the cottage is pet friendly and perfect for exploring the thrills and environment of the Scottish Highlands. Contact us today to book Heath Cottage or any of our other beautiful Scottish holiday cottages.